As detailed in Sunday's Tribune, Cal Poly running back James Noble is still striving to make it as a professional football player.
The former four-year starter, who essentially rewrote the Mustangs' career rushing record book, last played at Cal Poly in an FCS playoff season in 2008. Though unsigned since then, Noble has been working out, trying out and, thus far, striking out in his attempts to make it to the CFL.
In a new web video (shown after the jump), Noble hopes to market his skills and work ethic to potential teams, following the footsteps of former Montana State running back Demetrius Crawford, who produced a similar video and used social media to help him get a contract and camp invite in the CFL.
Here's something you haven't seen about Noble: He said he nearly transferred away from Cal Poly.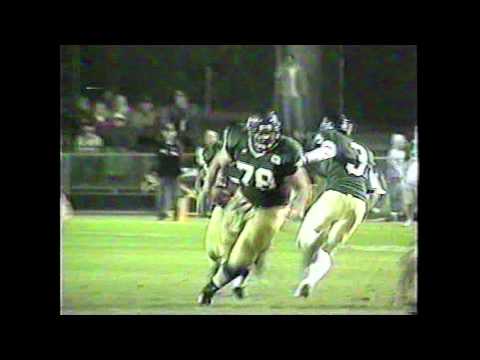 The video above is excellently produced and captures the 5-foot-6, 185-pound Noble in the midst of some impressive athletic feats you almost have to see to believe. The concept for the 7-minute YouTube movie was simple. Director Eric Gomes asked Noble to simply go through his normal workout routine.
And Noble did. The amazing thing is that he does that stuff every day for 4-5 hours a day still trying to stay sharp and earn a chance to make a professional team.
Titled "Underdog: The James Noble Story," the video details how he went from a lightly recruited running back from Barstow who fell to Cal Poly when Sacramento State pulled a scholarship offer to a college graduate who had opportunities to sign in the CFL fall through for reasons unclear.
In the video, you hear a CFL representative talking about signing Noble to a contract before reporting to a training camp. None of that happened, Noble said, because he lost contact with his agent and never had a chance to sign.
"If the contract was sitting in front of me, I would have signed it," Noble said. "My goal was always to play professional football. It just never happened."
The untold harsh reality of the story is that Noble was made an even bigger underdog by a change in philosophy in the coach's office at Cal Poly.
As a feature back, Noble had the best season in Mustangs history as a redshirt freshman. He ran for 1,578 yards and 16 touchdowns, both single-season program records. His sophomore year, he had more than 1,000 yards and another seven touchdowns.
Though he left as the program's leader in career rushing touchdowns (35) and third on the career rushing list (3,678 yards), Noble finished his career with a precipitous drop in carries after Cal Poly converted its offense to the triple option.
After averaging more than 200 carries in his first two seasons, Noble had fewer than that in his last two seasons combined. His yards per carry might have gone up, but when his rushing totals appeared to regress, he ceased to be a Payton Watch List nominee and All-America candidate.
It's hard to make a case for a shot at the pros when you have to get in line behind the guys who are considered for those awards first. The triple option lowered Noble's stock.
"Yeah, it actually did," Noble said. "That's kind of the thing that hurt me, the offense we ran and the fact that my best years were my first two and it went down, it didn't get better."
Noble's numbers had the potential to be even more gaudy, but in the end, quarterback Jonathan Dally's expertise in the option helped the Mustangs become one of the most dangerous all-around offenses in the country, and receiver Ramses Barden became the star, breaking multiple NCAA records previously held by NFL great Jerry Rice.
A behind-the-scenes aspect to this story is that Noble said he knew what was at stake when former coach Rich Ellerson decided to go to the triple option. Noble was afraid his role would diminish, and word got out around his hometown of Barstow that he was thinking of transferring. Noble describes it like a smaller-scale version of the anticipation for LeBron James's "The Decision." Everyone back home was asking if he'd leave Cal Poly.
He didn't. He couldn't disappoint his teammates.
There were expectations of winning a national championship that year. Talk was that this could be the greatest Cal Poly football team of all-time, one capable of bringing a title to San Luis Obispo for the first time since 1980′s Division II championship.
The season was one to remember, though it ended with a first-round playoff loss, the first hosted by Cal Poly at the FCS level. Noble was a big part of helping the Mustangs get there. He's hoping he'll get the chance to help one more football team before he's done.
Related posts: