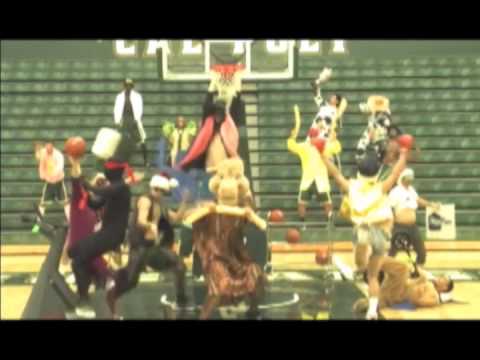 Gearing up for the Blue-Green Rivalry between the Cal Poly and UC Santa Barbara men's basketball teams this weekend, the Scrogcast features about 25 minutes with new media specialist Steve Chen from the Big West Conference office.
Also, I've also tacked on my one-on-one interview with Mustangs leading scorer and rebounder Chris Eversley to the end of the show. That interview took place Wednesday night after Eversley's first practice following a leg injury in the previous game against UC Davis.
It seems like Eversley is questionable for Saturday's big game, but you can also be the judge. In the promo video above, it looks like Musty the Mustang is breaking out some fancy footwork.
And Musty, in this case, is actually Eversley, sources say. I won't out any of the other costumed characters (hint: they're all players), but do check out Cal Poly basketball's "Harlem Shake" then let me know what you think of this week's Scrogcast!
Related posts: