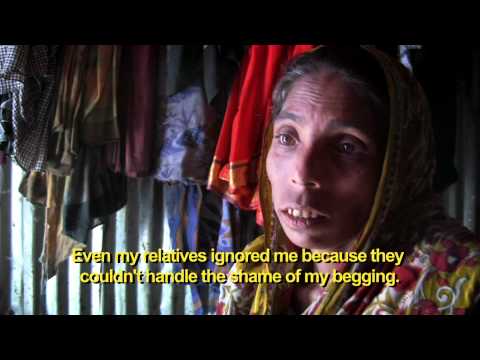 New documentary highlights one man's contributions to social change
Nobel Peace Prize winner Muhammad Yunus is the focus of the documentary "Bonsai People," screening Tuesday in San Luis Obispo.
As the founder of Bangladesh's Grameen Bank, Yunus pioneered the practice of microcredit, which provides impoverished people – primarily women – with small loans they can use to start businesses. He was honored in 2006 for his efforts to "create economic and social development from below."
Directed by Holly Mosher, "Bonsai People" takes its title from Yunus's own words: "Poor people are bonsai people. There's nothing wrong with their seed. Society never allowed them the space to grow as tall as everybody else."
"Bonsai People: The Vision of Mohammed Yunus" screens at 7 p.m. Tuesday at the Steynberg Gallery, 1531 Monterey St. in San Luis Obispo. Admission is $6 to $9.
***
Bertrand Tavernier's "A Sunday in the Country," screening Wednesday, offers an enchanting look at a bygone era.
In the days leading up to World War I, elderly painter Monsieur Ladmiral (Louis Ducreux) and his family — including dull, dutiful son Gonzague (Michel Aumont) and glamorous, free-spirited daughter Irène (Sabine Azéma) — gather at his home in the scenic French countryside. Their interactions are both sad and hauntingly sweet.
Watch "A Sunday in the Country" at 10 a.m. Wednesday at the Morro Bay Library, 625 Harbor St. in Morro Bay. The screening is free and open to the public.
For more information, call 772-6394 or visit www.slolibrary.org.
***
On Saturday,
"Bruce Almighty" director Tom Shadyac sets out on a journey of self-discovery in the soul-searching documentary "I Am."
Seeking a better understanding of the world and its inhabitants, their past, and their future,  Shadyac and his small crew seek out artists, activists, scientists, philosophers and other deep thinkers. Those interviewed include retired Bishop Desmond Tutu, historian Howard Zinn, physicist Lynne McTaggart, environmentalist David Suzuki and poet Coleman Banks.
"I Am" screens at 7 p.m. Saturday at the Sukha Wellness Center, 6615 Bay Laurel Drive in Avila Beach. Tickets are $10.
No related posts.