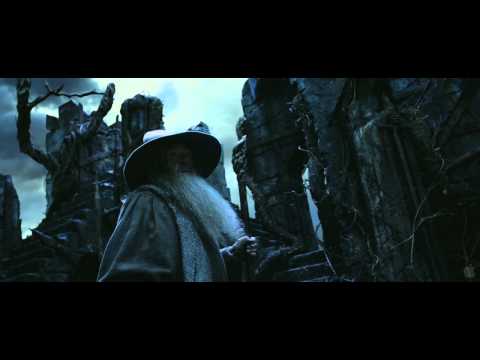 Visual effects guru Richard Taylor talks about "Avatar" and "The Lord of the Rings"
To better understand Richard Taylor, the special effects supervisor behind "Avatar" and the "Lord of the Rings" trilogy, simply look at his suit.
The single-breasted olive green suit, which Taylor commissioned for his wedding, is lined with silk-screened images from the Hayao Miyazaki animated classic "Porco Rosso," about a World War I flying ace turned porcine bounty hunter.
The suit's brass buttons, cast from magnets, resemble the main characters' heads. And the cut is modeled after an outfit worn by the film's villain.
Clearly, this is one creative guy.
On Saturday, Taylor stopped by the Fremont movie theater in San Luis Obispo to receive the San Luis Obispo International Film Festival's highest honor: the King Vidor Career Achievement Award.
Past King Vidor recipients include director Norman Jewison and actors Morgan Freeman, James Cromwell and Greg Kinnear. But Taylor, who was knighted in 2010 for his contributions to film, is the first special effects supervisor to earn that honor.
"I got into this (business) to be a sculptor. I wanted to make things with my hands," Taylor explained.
The recipient of five Academy Awards, Taylor has served as the creative director of New Zealand special effects house Weta Workshop and its affiliates for more than 25 years.
Under his leadership, the companies have created digital and physical effects for such blockbusters as "The Adventures of Tintin," District 9," "King Kong" and "The Chronicles of Narnia" movies.
Taylor talked about his craft in length on Saturday, discussing Weta, its work, and the ever-evolving use of of technology in film-making. Here are a few interesting excerpts from that conversation.
***
Richard Taylor began by talking about Weta's origins in a humble flat in Wellington, New Zealand.
Led by Taylor and future wife Tania Rodger, the special effects firm got its first big break on the satirical television show "Public Eye," crafting puppet caricatures of local politicians.
"We were using roll-on deodorant balls as eye mechanisms," recalled Taylor, describing the weekly show as New Zealand's answer to Great Britain's "Spitting Image." "It was a seminal moment where I realized that with very little skill … and boundless energy, I and Tania and his this other guy could actually make a mark."
"Public Eye" caught the eye of budding Kiwi director Peter Jackson, who was looking for a firm to handle his effects needs for the 1987 comedy-horror flick "Bad Taste."
"There's been no one in our career more pivotal than Peter Jackson," Taylor said. "In him we found a director who would inspire us to do things beyond our expectations."
It was Jackson's 1994 crime drama "Heavenly Creatures," based on a real-life New Zealand murder case, that provided Weta with its first true  technological challenge.  The production team had leased a computer, but Taylor and company quickly realized that it wasn't powerful enough to handle all 14 digital effects.
"We mortgaged our homes and raised the money" to buy "the first silicon graphics computer in the Southern Hemisphere," Taylor said. "In two years, it was holding a door open."
Over the years, Weta's reputation as a state-of-the-art special effects house grew — coming to a head in the early 2000s with the "Lord of the Rings" series.
The first film in the trilogy, "The Fellowship of the Rings," won four Academy Awards, including best visual effects and makeup, while its sequel, "The Return of the King," earned 11 Oscars, including best picture, best director, best costume design and best visual effects. ("King Kong" also won an Oscar for visual effects.)
"'Lord of the Rings' was (our)  opportunity to go from a little known company tinkering away in the backwaters of New Zealand to a company people have heard of," Taylor said.
These  days, Weta and Jackson are hard at work on "The Hobbit," also based on J.R.R. Tolkein's work. The first half of the series, "The Hobbit: An Unexpected Journey," opens in theaters Dec. 14.
Weta also has branched into children's television programming with the production company Pukeko Pictures. Its titles include the animated shows "Jane and the Dragon" and "The WotWots."
"Through great entertainment, you can also teach," Taylor said. "You can deliver moral values to children around the world."
Taylor also spent some time talking about the technological advances he's seen over the years. He foresees big advances in 3D filmmaking, noting, "The exponential growth of it all is quite exhausting."
"Everyone was thrilled by the experience of 'Avatar,' but at the end of the day, you were still sitting in a theater with the green glowing exit signs, looking at a single pixel projected on a screen," he explained. He anticipates a future in which audiences can spend time in fully immersive environments.
For instance, Taylor predicts the creation of more realistic onscreen avatars for videoconferencing. "If you're going to spend time in this environment, it better look bloody beautiful … or it's going get really boring," he said.
"The mysteries of technology deserve to and need to be stripped away," Taylor said.
No related posts.