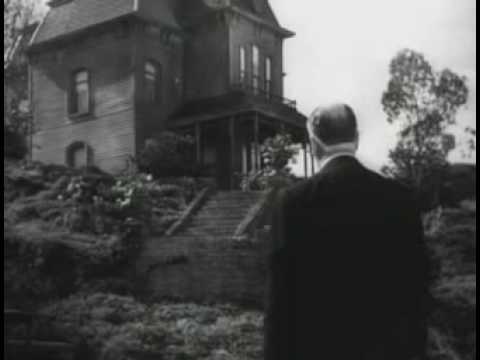 Two horror classics — "Psycho" and "The Exorcist" — screen in San Luis Obispo this week
Some roles follow actors their entire lives.
Mention Anthony Hopkins, and you instantly picture Hannibal Lector. Harrison Ford is still linked to Han Solo. And Janet Leigh, whose credits include "Touch of Evil" and "The Manchurian Candidate," will forever be associated with Marion Crane, the hapless victim in "Psycho."
Leigh was already an established star with a string of popular hits, including "Little Women," "Holiday Affair" and "Angels in the Outfield," when she joined the cast of Alfred Hitchcock's latest thriller. She reportedly took the role for $25,000, a quarter of her usual fee.
Although Leigh only appears in about a third of the 109-minute movie, the cool blonde leaves an undeniable impression.
Leigh appears as a lovelorn Phoenix secretary who steals $40,000 from her employer to help out her divorced boyfriend, Sam (John Gavin).
While in route to Sam's California home, Marion stops at a remote roadside motel run by Norman Bates (Anthony Perkins), a nice young man with a domineering mother. Unfortunately, her relaxing after-dinner shower is interrupted by a mysterious figure wielding a knife.
Norman discovers Marion's body and quickly disposes of the evidence, sinking her corpse, her car and her ill-gotten loot in a nearby swamp.
But covering up the crime isn't quite that simple. Before long, a number of concerned citizens — including Sam, Marion's sister, Lila (Vera Miles), and private detective Milton Arbogast (Martin Balsam), who's been hired to recover the stolen cash — are knocking on the front door of the Bates Motel.
"Psycho" screens at 7:30 p.m. tonight at the Fremont movie theater, 1025 Monterey Ave. in San Luis Obispo. Admission is $8.
Then, on Wednesday, the Palm Wednesday screening series makes its triumphant return with "The Exorcist."
When actress Chris MacNeil (Ellen Burstyn) moves into a Washington D.C. neighborhood, she starts noticing dramatic changes in the behavior of her 12-year-old daughter, Regan (Linda Blair.)
Chris initially connects Regan's condition with puberty, but doctors suspect a brain lesion.
When medical test fail to find anything wrong, the increasingly desperate mother turns to the divine for help — calling in doubt-stricken priest/psychologist Father Damien Karras (Jason Miller) and grizzled archaeologist Father Father Lankester Merrin (Max Von Sydow) to perform an exorcism.
The winner of two Academy Awards, "The Exorcist" is known for its groundbreaking special effects and evocative visual storytelling.
"The Exorcist" screens at 7 p.m. Wednesday at the Palm Theatre, 817 Palm St. in San Luis Obispo. Tickets are $8 apiece.
Palm Wednesday continues on Halloween — Oct. 31 — with "Invasion of the Body Snatchers."
No related posts.