I've been reading the novel "The Descendants," about a guy who stands to make a lot of money by selling off land he inherited in Hawaii, and I've come to this conclusion:
Life would be a lot easier if I had a million dollars.
Seriously. I could pay off our student loans. I'd never have to worry about funny noises the car makes — and how much that rattling is going to set us back. I could actually retire one day.
Heck, I could even buy a dressage horse — and a team of people to take care of it.
But the problem is — and this should not be understated — I just don't know how to get a million dollars. I've mulled it over, though (mostly while in the bath tub this morning), and as I see it, here are my best options:

1.) Inherit money/have a rich parent.
This is, of course, worked for Donald Trump, Mitt Romney, and the Kennedys. Old George Hearst made a fortune during the Gold Rush, and his family still enjoys the fruits of his mining success today, 160 years later.
Problem is, the Mother Lode eluded my family. And no one in my family came up with any great inventions. No one in my family purchased large amounts of land in Hawaii before it became a tourist destination. And no one in my family used insider trading to score on the stock market.
And for their failures, I must suffer.

2.) Marry rich.

This, of course, worked for John McCain and John Kerry — and any non-famous person who "married up." The woman I married is not wealthy, though, and I'm going to blame her parents for that. If they'd actually worked a little harder. . .

3.) Have a secret stash.
A few years ago, members of my family were notified that my great-grandfather had secured mineral rights to land in Illinois. A coal company planned to mine that land, which meant they had to give us some sort of money. I wound up with a couple hundred bucks, as I recall. Which made me think: What if I had rights to land with oil underneath?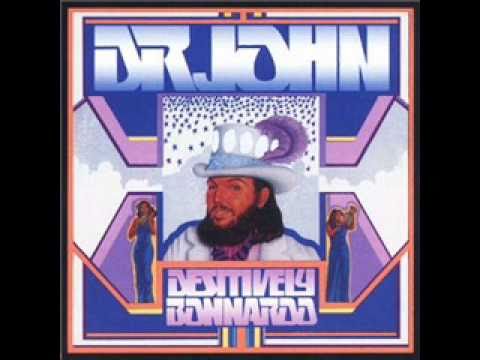 I've been searching, and so far my great-grandad had no land in Texas, Alaska or the Middle-East. So, yet again, my ancestors have failed.

4.) Make a million dollars in my career.
In journalism? Right. Basically, the only people who get rich in journalism are the people who own media empires, like Rupert Murdoch, or famous TV anchors, like Dan Rather. The rest of us complain about not getting enough money and wonder if we should've majored in something else.

5.) Get a career that will pay a million dollars.
Two problems here: One, I'm mostly qualified to write, and most writing jobs — aside from Best-Selling Author — don't pay a million dollars. And pretty much most jobs that might conceivably pay a million dollars would be something I'd hate. Like, I don't know — co-owner of Bain Capital.
6.) Become a Best-Selling Author.
Yeah, really. Pretty much the dream of 90 percent of underpaid journalists, which is why literary agents are covered in piles of pitches.

7.) Win a major lawsuit.
You ever get those class action notices in the mail and fantasize a little bit about the prospect of free money? Well, of course, it never happens. But we can dream, right? I could root for an individual large settlement, but I'm pretty sure something bad — think: cancer — would have to happen to me in order to get it.

8.) Get a reality show.
You don't hear people talking about Snooki as much these days, but it doesn't matter — she made her killing. Today more than ever, regular people — "regular," as in non-actors, not Snooki — can get famous by being on TV. The hard part is, getting the show. Your best bet here is to do something that gets you national news attention, which could then lead to a reality show. The easiest way to do this, I figure, is to have 18 children.

9. Secretly take out a life insurance policy on someone.
Since companies sometimes secretly take out life insurance policies on their workers, maybe I should take out a life insurance policy on one of my co-workers. Of course, I'd have to wait for them to, you know — reach their final deadline, so to speak. And, frankly, I need that million dollars now.
10.) Play the lottery.
Yes, it's come to this — my only true hope for getting that million bucks. Of course, my odds are about a billion to one. But, hey, once I win, the money is pretty much immediate. Which means I can start complaining about paying taxes almost immediately.
No related posts.